Resource intensive projects shouldn't overtake your IT department, specially for things like an Infor upgrade or an Infor implementation.
When you have a significant project, or a large multi-site deployment, don't over burden your full-time staff to manage them — contact us. https://cendien.com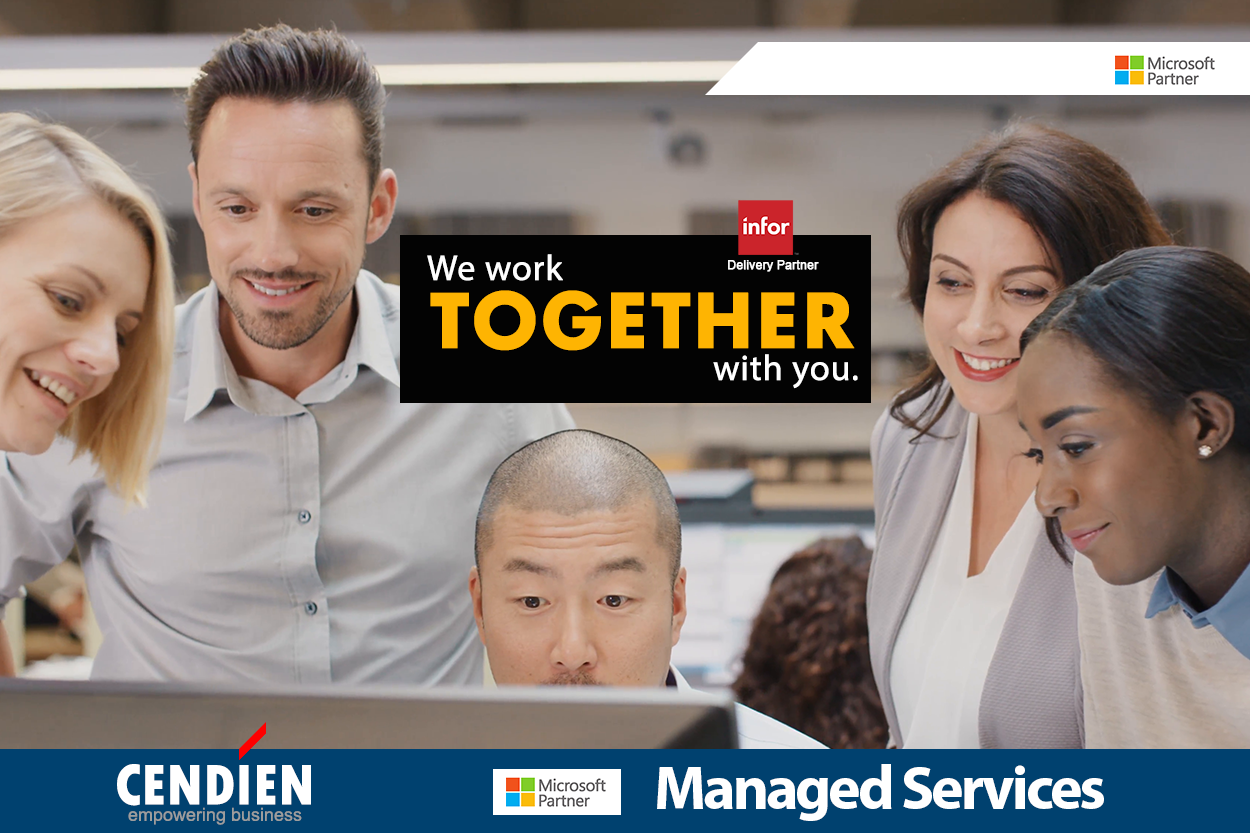 Infor Service Delivery Partner
To compete effectively in a global market, organizations find they need 24×7 operations, fast access to sales and production information, and the flexibility to quickly adapt dynamically to business changes.
Competing in this environment requires a fast, reliable and secure network and applications that grow with you. Maintaining and supporting it all depends on regular, ongoing investments in infrastructure and IT staff. Mitigate the risk in those investments by engaging a partner like Cendien to help.
Finding the talent to successfully support your environment is not so easy. You may hire a third-party service provider rather than go it alone. But are you hitching your wagon to the right horse? Do local service teams have the depth to cover you if their engineer takes a vacation?
With Cendien's proactive monitoring and prompt remote and onsite support, you and your staff get the most out of your IT environment without adding costly resources.
Expertise In the Following Areas:

Infor Managed Services
Infor Implementations
Infor Environment and Application Upgrades
Project Management and Project Expertise
Infor Functional Application Consulting
Business Functions Process Reviews
Custom Enhancements/Modifications
Complex Conversions and Data Migrations
Custom Interfaces Development and Integration
Infor Lawson System Administration
Infor Security Implementations / Migrations
Custom System Integration
Program Enhancements
Cendien provide services that help you innovate, improve capabilities and support Infor Software applications.