As a trusted Infor partner, Cendien is passionate about helping clients achieve long term business goals and assisting with obtaining optimal use Infor applications. Our Infor Applications experts have experience with implementations, upgrades, migrations and ongoing support of Infor Applications including Infor LSF (S3), Infor BI/EPM and Infor GHR and Talent Management.
With multi-industry and multi-vertical experience, we help clients in Healthcare, Finance, Services, and Retail.
Infor Consulting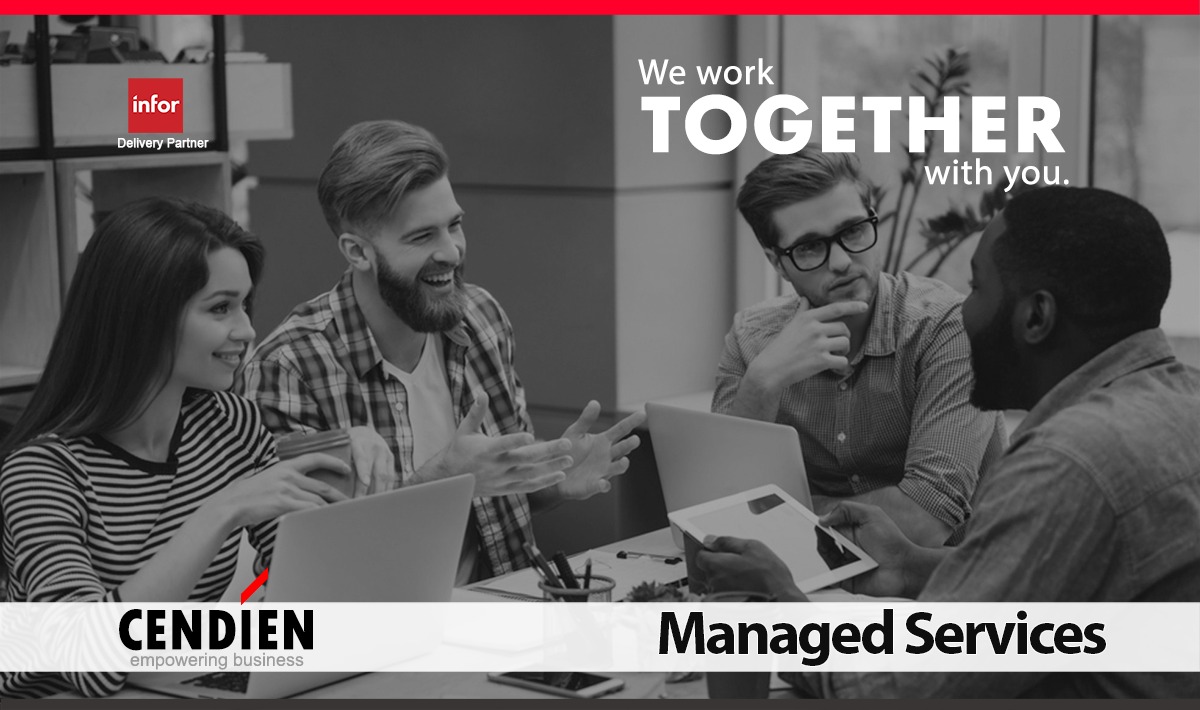 Infor Consulting Services
Infor Project Implementation
Project scoping, project development through go-live support and ongoing managed services.
Infor Custom Solutions
Rapid implementation across specific solutions based on standard requirements by other clients.
Infor Upgrades
Experienced with all the tools allow us to accelerate upgrades to bridge new functionality.