Cendien Infor consultants have business and technical expertise, and a passion for working with Infor systems. They work alongside your team and help free up your resources, plus our service offering helps drive down your application support cost.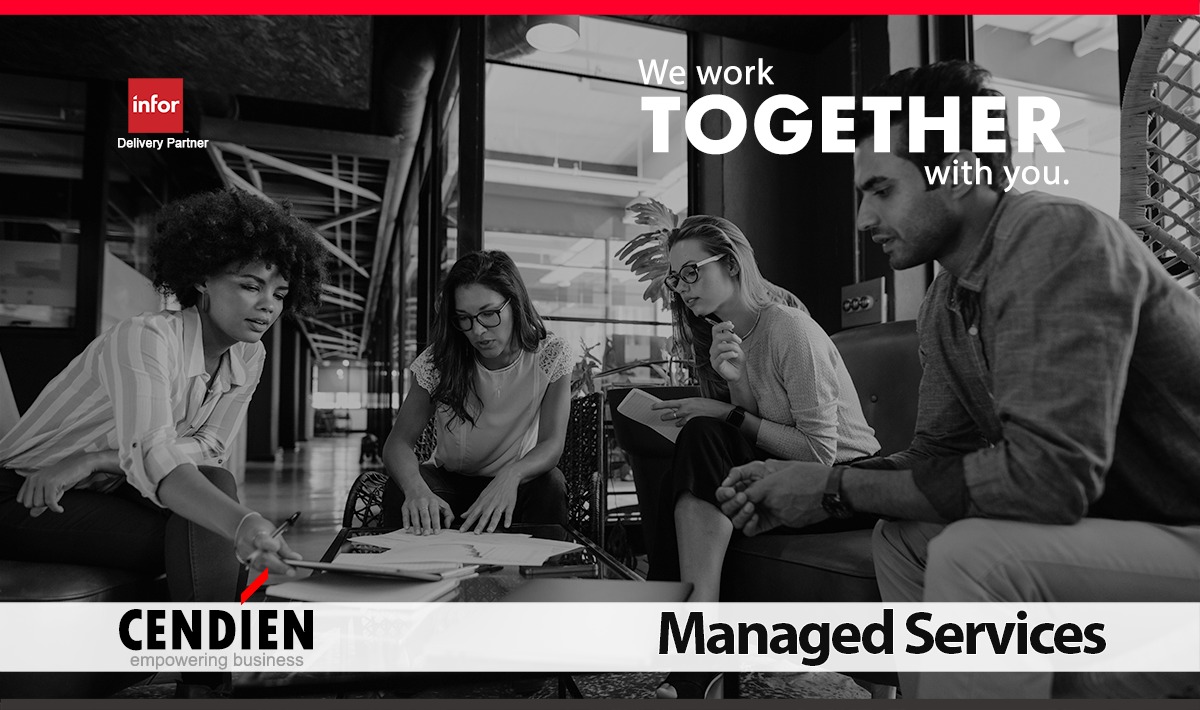 Infor Service Delivery Partner
Cendien helps improve user productivity, maximize performance, reduce ongoing support costs for your Infor Lawson software. Our Infor Consultants help you implement, upgrade, and support your Infor Lawson software.
Expertise In the Following Areas:

Infor Managed Services
Infor Implementations
Infor Environment and Application Upgrades
Project Management and Project Expertise
Infor Functional Application Consulting
Business Functions Process Reviews
Custom Enhancements/Modifications
Complex Conversions and Data Migrations
Custom Interfaces Development and Integration
Infor Lawson System Administration
Infor Security Implementations / Migrations
Custom System Integration
Program Enhancements
Cendien provide services that help you innovate, improve capabilities and support Infor Software applications.