At Cendien, we leverage technology to your advantage. We help with ongoing support issues, enhancing system performance, troubleshooting tickets, managing upgrades, doing installs and assist in migrations. We help you get the most from your investment. And when you engage Cendien, you get 360 degrees of proactive, preventive and responsive Managed Services. Your business depends on technology and that's why you want a trusted partner. The support you need, from a partner you trust, Cendien. https://cendien.com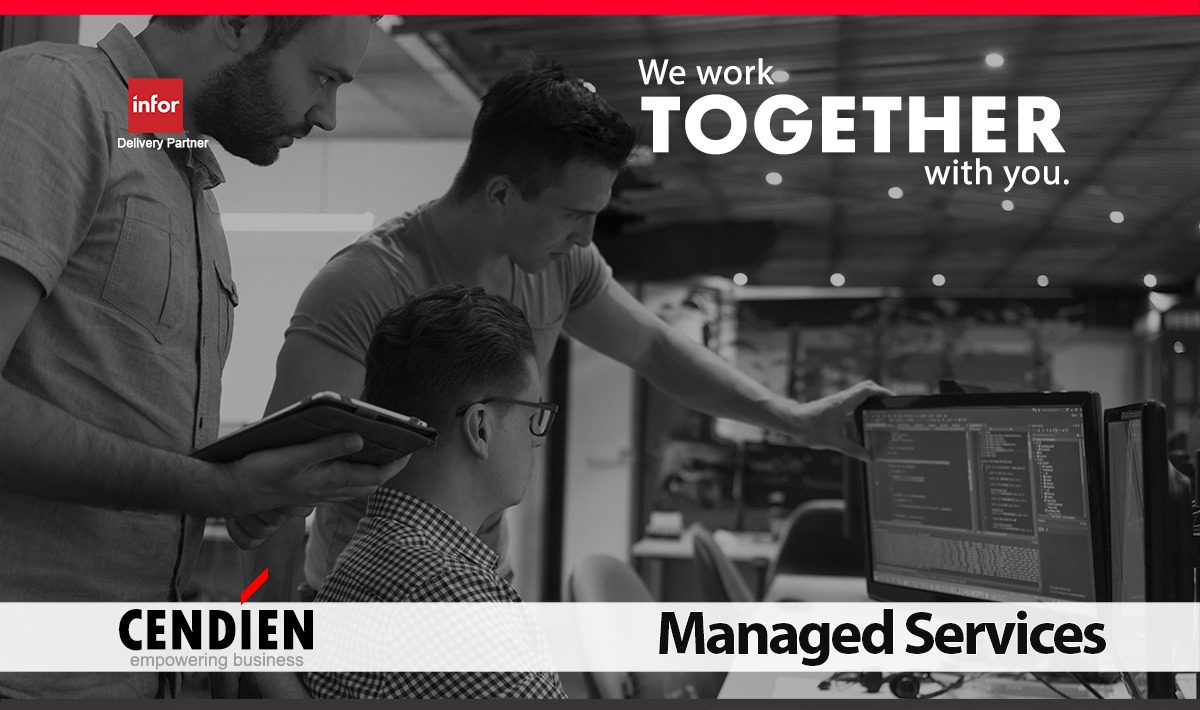 Comprehensive Approach
Managed Services functions much like your own business – success depends on a structured framework. Cendien provides a comprehensive approach to Managed Services delivering the highest levels of availability and security anytime from servers, virtualization, cloud computing and IT optimization. We cover your entire systems both on-premise and on the cloud, delivering Managed Services at every level.
Experienced Consultants
When you need technical support, development expertise, or functional assistance, capable and experienced consultants. You'll speak with a real person who will guide you through troubleshooting options to get you back to business as usual.