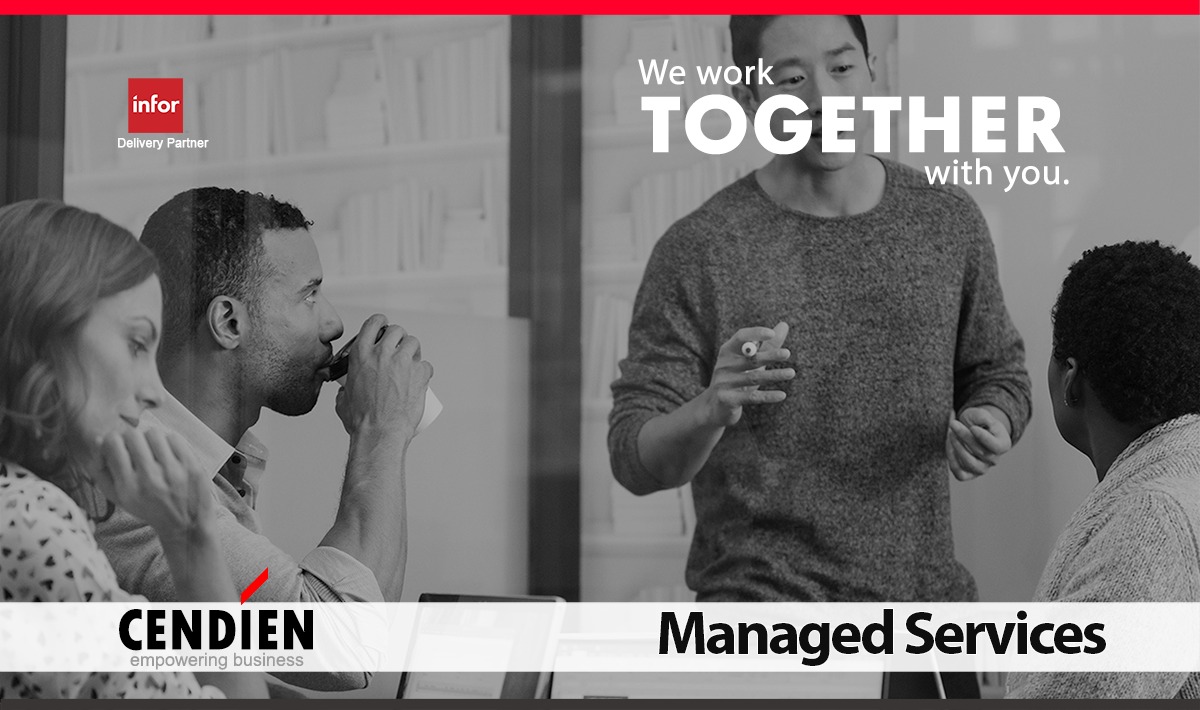 We have all experienced a specific time when something didn't work quite exactly the way we wanted it to. Regardless of whether it's a certain electronic device, a carefully crafted plan, or even a software application. Well, when you're running a business, whether it's big or small, there is no room for mistakes; and that's where Managed Services come in.
Managed Services, a third-party operations provider, is designed to make business support easier by managing their software. This includes monitoring certain situations, and problem-solving for select IT or business functions. Clients generally pay a monthly, or even yearly fee, to transfer the burden to a reliable and efficient professional partner, like Cendien, to manage the applications support functions.
To the customer, Managed Services means delegating support, which translates to transferring support that will be handled by the service provider. For the Managed Services Provider, it means taking over the customer's application's support such as applying patches, setting up security, monitoring system usage and several other functions.
Many of these services can range from:
Application Monitoring
Application Support
Security Management
Software Upgrades and Updates
Application Continuity
Disaster Recovery Planning
Cloud Services Management
Automation of Processes
System Administration
Regardless of the size of the company, no one likes a setback. Managed Services can inspect, stop, and prevent events like application going down unexpectedly, failed backups, downtime, or other IT outages and problems. Managed Services enables companies to completely operate efficiently and effectively. The lost of basic IT support can lead to unproductivity and possibly loss of revenue and a Managed Services provider like Cendien, ensure the continuity of application support for organizations.
With the help of Managed Services, organizations rely on predictability, increased profit margins, and higher standards within the digital world. Requirements and satisfaction are met easier, seeing how their setup, installation, and configuration of the equipment will be handled by the service provider.
At Cendien, we help organizations keep IT systems running smoothly with our best-in-class managed IT services plans. When you partner with Cendien you benefit from:
Fast response time
Predictable IT costs
Real-time communication
Decreased IT security risks
Strategic IT planning
Cendien as a Managed Services firm becomes an extension of your current IT staff. We help support key IT functions so your internal IT department can focus on profitable business activities. Allowing us to manage your applications can dramatically reduce cost, streamline core business processes and increase productivity for your organization.